Reputable Child Care Center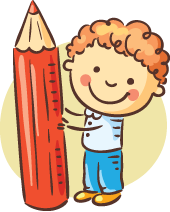 Excellent Child Care Programs
Shape your child's intellect, behavior, and skills at an early age. Get assistance from a reputable learning center that provides excellent childcare programs to hone your little one. When it comes to exceptional day care services, you can count on Walk Leap Grow Early Learning Center in Fairburn, GA. Our childcare center caters to children from ages 6 weeks to 12 years old.
A Space for Fun and Learning
Having your child stay in a day care center may take some getting used to, for both you and your child. You can't help worrying about how he or she is doing without you nearby. With our experienced and affectionate child care professionals, we will make sure that your child is always safe, healthy, and having fun. We do our best to make our facility a space where your little one can learn comfortably and play with other children.
Inquire About Our Child Care Programs
It is difficult to entrust the care of your child to somebody else. You must assure that the school or day care center you choose has the most suitable environment for your young one. Place your confidence in Walk Leap Grow Early Learning Center and you can be sure that your child is in good hands. Contact us at 770-774-2929 to learn more about our childcare programs.