Click to edit text. What do visitors to your website need to know about you and your business?
Nurture Your Little One Well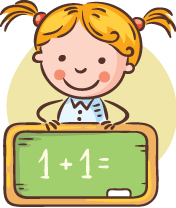 Enroll Your Child to Our Learning Center
Give your young one a brighter future by immersing him or her in stimulating lessons and activities. Enroll your child in a learning center that offers excellent day care programs. Trust the educators of Walk Leap Grow Early Learning Center in Fairburn, GA to nurture your little boy or girl. We create a balance of fun and informative activities to make your young one's stay in our facility enjoyable and worthwhile.
Are you interested in enrolling your child in our early learning program? Feel free to get in touch with us. If you have further questions and concerns about our child care services, please fill out our contact form. A representative from our learning center will get back to you as soon as possible.