Develop Your Little One's Abilities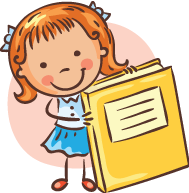 Bring Your Child to Our Day Care Center
Invest in your child's future by sending him or her to an outstanding learning center. Have him or her engage in programs and activities that will develop his or her abilities. Bring your little one to Walk Leap Grow Early Learning Center in Fairburn, GA. We provide exemplary before and after school programs that will bring out your child's potential. With the help of our director, our entire learning center staff will see to it that we meet and exceed your expectations.
Federal Food Program

Georgia Pre-K Program
Before and After School Care


Childcare and Parent Services (CAPS) Program
Why Choose Our Learning Center?
CAPS and Federal Food Program Promos and Discounts

Convenient Payment Options

Surveillance Cameras in Classrooms
Secured and Conducive-to-Learning Environment

Serving Atlanta, GA, Fairburn, GA, and Other Cities in South Fulton County, GA
Call Our Learning Center Today
Begin your child's learning experience the right way. Let our professionals assist you in nurturing your young one. Make your child's entry to school life a remarkable experience; enroll him or her in Walk Leap Grow Early Learning Center. For more information about our early learning programs, call us today at 770-774-2929.